One on one golf lessons are structured to allow you to focus on your individual requirements. Our PGA approved instructors will assess your strengths and weaknesses before prescribing the correct program to help you achieve your goals.
Why Coaching?
We're passionate about helping you play better golf.
Every golfer enjoys the game more when they're hitting good shots and playing well. This is our mission for you.
Think back to your last few rounds and try to pinpoint an area that cost you shots…
Maybe, you had too many three-putts as a result of poor distance control? Or did you miss too many fairways to the right meaning you had to chip out sideways? It could be that you play well in practice rounds with your friends but struggle to replicate that in competitions?
Through our experiences in the game and our PGA education, we appreciate that every golfer is different. That's why we offer a range of lessons and packages to suit everyone.
Whether you are making your first few steps or looking to develop your game, our coaching team have the experience to help you feel at ease in an environment that lends itself to learning new skills. Furthermore, we offer a variety of golf lessons that are designed to fit around you and your schedule, so you can learn to play golf at a time that suits you.
Lessons will cover:
Golf Fundamentals
Swing Basics
Short Game
Long Game
Course Management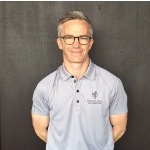 Mark Williams - Head PGA Professional
Mark joined the Formby Hall management team following a 6 year spell at a 45 hole golf resort near Vienna in Austria, prior to that he was part of the coaching team at Drivetime in Cheshire and attained PGA Qualified status working at Southport & Ainsdale. Mark is responsible for the management and operation of the Golf department at Formby Hall and is proud to be able to offer his experience and advice to the club membership.
---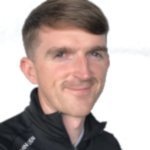 David Goscombe - PGA Professional
David gained his fully qualified PGA Status at Formby Hall and has since built up 10 years of experience teaching at all levels, from beginner to professional stage. David's passion for coaching combined with his extensive knowledge, shines through in his teaching style. Golf can be highly technical and tough to understand at times but with David's personable approach he breaks everything down ensuring you fully understand, have a clear pathway for improvement and most of all, enjoy the journey.
---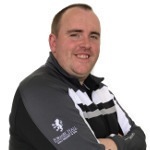 Neal O'Connor - Retail & Operations Team
Neal, a club member at Formby Hall, has been part of the golf team for over 10 years. He still enjoys playing in club competitions and remains a category 1 player. He is a popular member of the club and keen follower of professional golf and close friend of Formby Hall member and tour star Tommy Fleetwood.
---